One priciple.
Six specialisations.
We fix control panel problems and are among the very best in the industry.
We are problem solvers because lots of companies call us in when things are difficult and when companies that might resemble us on the surface have become bogged down. We are among the very best because we are so keen to achieve even more.
From day one, Trimatic has been inseparably linked to a curiosity about what things would be like in the future. Since laying Trimatic's cornerstones, we have seen massive growth and now have a firm team of 18 loyal employees, all of whom have something unique to offer, yet support each other by sharing knowledge, community and an ideology to contribute to something greater, just as our customers also rely on us for support.
We therefore set the standard for groundbreaking control systems and are forerunners when it comes to simplifying even the most complicated of problems.
Welcome to Trimatic


Claus Sørensen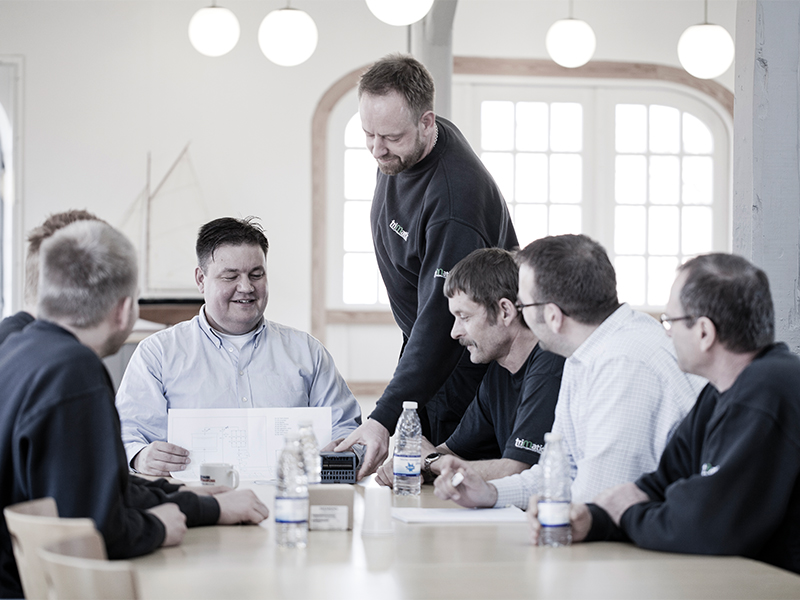 Trimatic behind the scenes
Trimatic is at the leading edge with Eplan and was one of the first companies in Scandinavia to achieve Eplan certification.
All Trimatic control panels are cutting edge, type tested and are compliant with all applicable regulations and standards.
Trimatic is well-consolidated, Danish-owned automation company and is a member of the Confederation of Danish Industry.
We do the best that we can to retain control panel manufacturing workplaces in Denmark.
At the epicentre of mechatronic development
Trimatic is based in one of Europe's leading mechatronics clusters that grew up around companies like Danfoss and Linak and is a European powerhouse of knowledge sharing, research, education and innovation. We are also an active partner in a number of development projects and growth councils.
But all that is a different story altogether.